May 25, 2016
Exposure to Benzyl Butyl Phthalate May Play Role in Obesity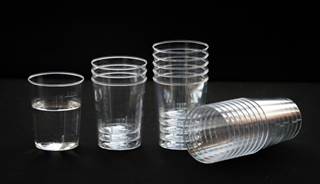 Exposure to the plastic chemical was linked to increrased lipid accumulation and adipogenesis.
(HealthDay News) — Benzyl butyl phthalate (BBP) regulates the mesenchymal stem cell (MSC) toward adipogenesis by inducing epigenetic stress, according to research published in Molecular and Cellular Endocrinology.
Mahua Choudhury, PhD, assistant professor at the Texas A&M Health Science Center Irma Lerma Rangel College of Pharmacy in Kingsville, and colleagues investigated the potential of BBP to regulate the MSC epigenome to drive adipogenesis. The team used animal stem cells to assess changes to the epigenome of the stem cell line with BBP exposure vs a control.
The researchers found that compared with control, BBP exposure enhanced lipid accumulation and adipogenesis in a dose-dependent manner (P<.001). Compared with DMSO, increasing concentrations of BBP resulted in significant upregulations in adipogenesis markers, PPAR-gamma (P<.001), C/EBP-alpha (P<.01), and aP2 (P<.001). BBP correlated with enhanced acetylation and decreased dimethylation of H3K9.
Increases in histone acetyltransferases, p300, and GCN5 gene expression were seen with 50 mcm BBP. BBP exposure correlated with significant downregulation of histone deacetylases (HDACs), HDAC3 and HDAC10, and histone methyltransferases, SETDB1 and G9a. During BBP exposure, PPAR-gamma knockdown correlated with decreased H3K9ac and rescued H3K9me2.
"Phthalates have recently been associated with obesity, but this was the first time we were able to show the mechanism by which BBP may cause fat accumulation and program the stem cell to become obese via an epigenetic balance," Dr Choudhury said in a news release.
Reference