April 03, 2015
Being Overweight in Youth May Increase Colorectal Cancer Risk in Women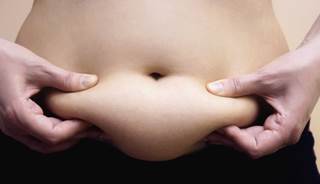 Being Overweight in Youth May Increase Colorectal Cancer Risk in Women
(HealthDay News) — Women who were overweight as children and teens may have a greater risk for colorectal cancer, no matter what their current weight, a new study cautions. The findings were published in Cancer Epidemiology, Biomarkers & Prevention.
Researchers analyzed data from more than 75,000 American women and more than 34,000 American men. Over an average of 22 years, 2,100 of them developed colorectal cancer.
Compared with women who were lean in childhood, those who were overweight as young children had a 28% higher risk for developing colorectal cancer. Women who were overweight in their teens had a 27% higher risk for colorectal cancer than women who were lean during their teen years, the findings showed.
Although this study found a link between being overweight earlier in life and a higher risk for colorectal cancer in women, it wasn't designed to prove that being overweight in your youth causes colorectal cancer later. Also, the link between being overweight when young and higher odds of colorectal cancer later wasn't seen in men, according to the researchers.
"We really don't know why we only observed the association in women and not in men, but since this is still a relatively new area of research, it's too early to conclude that this association does not exist in men," senior author Esther Wei, ScD, of the California Pacific Medical Center in San Francisco, said in a journal news release.
"Our study supports the growing evidence that early life body size can influence risk of colorectal cancer many decades later," Wei said. "Although we don't need any additional evidence to encourage obesity prevention and increased physical activity in children, this study adds additional imperative to prioritizing children's health."
Reference