August 06, 2015
Orbera Balloon Earns FDA Approval for Obesity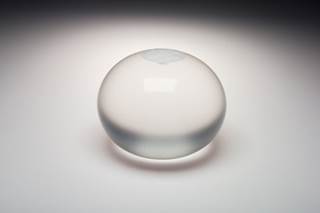 The FDA has approved the Orbera Balloon to facilitate weight loss in patients with obesity.
Apollo Endosurgery Inc. announced that the Food and Drug Administration (FDA) has approved the Orbera Intragastric Balloon, a non-surgical weight loss procedure for patients with mild to moderate obesity.
The Orbera Intragastric Balloon is intended for adults with a BMI of 30 to 40 who have been unsuccessful with diet and exercise or pharmaceutical interventions.
The deflated Orbera balloon is placed in the stomach and filled with saline until it is approximately the size of a grapefruit. The Orbera balloon is deflated and removed after 6 months via another non-surgical procedure.
The FDA approval is based on a prospective, multicenter, randomized, non-blinded comparative study of 255 patients with a BMI of 30 to 40 who underwent placement of the Orbera balloon followed by removal after 6 months or no balloon placement. All patients concurrently participated in a 12-month behavioral modification program.
At month 6, the Orbera group achieved a mean of 38.4% excess weight loss (EWL) compared with the control group and mean total body weight loss (TBWL) at 6 months was 10.2% for the treatment group vs. 3.3% in the control group.
The Orbera group was also able to maintain significant weight loss through month 12.
Along with the balloon, patients participated in the Orbera Managed Weight Loss System to maintain motivation, coordinate their program and work through weight loss barriers over 12 months.
For more information call (855) MYORBERA or visit Orbera.com.