August 02, 2016
Obesity May Not Increase Cardiovascular, Mortality Risks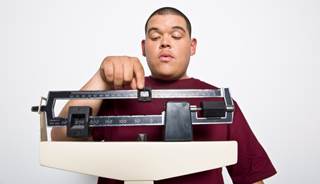 Obesity may not be associated with an increased risk for myocardial infarction or premature death.
(HealthDay News) — A study of identical twins, published in JAMA Internal Medicine, suggests that obesity may not increase the risk of myocardial infarction (MI) or premature death.
Peter Nordstrom, PhD, chief physician in the department of community medicine and rehabilitation at Umeå University in Sweden, and colleagues used a Swedish register of identical twins to collect data on 4046 pairs whose weights differed. The participants' average age at the start of the study was 58 years. The study ran from March 1998 to January 2003 and participants were followed through 2013.
Over 12 years of follow-up, 203 of the heavier twins had MIs and 550 died. Among the leaner twins, 209 had MIs and 633 died, the researchers found. While increases in BMI from 30 years before baseline were not associated with the later risk of MI or death (odds ratio [OR], 0.97; 95% CI, 0.89-1.05), they were associated with risk of incident diabetes (OR, 1.13; 95% CI, 1.01-1.26).
"In monozygotic twin pairs, higher BMI was not associated with an increased risk of MI or death but was associated with the onset of diabetes," the researchers wrote. "These results may suggest that lifestyle interventions to reduce obesity are more effective in decreasing the risk of diabetes than the risk of cardiovascular disease or death."
Reference