September 21, 2016
Gut Microbiota Composition in Obese vs Lean Youth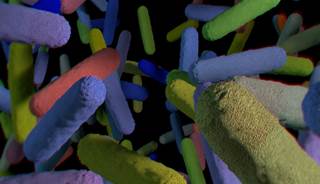 The gut microbiota composition differs in obese vs lean children and teens.
Children and adolescents with obesity have different gut microbiota and higher levels of short chain fatty acids than their lean counterparts.
These findings, which were published in the Journal of Clinical Endocrinology & Metabolism, indicate a potential for obesity in other young patients with these risk factors.
"Our findings show children and teenagers with obesity have a different composition of gut flora than lean youth," Nicola Santoro, MD, PhD, associate research scientist in the department of pediatrics at Yale University, New Haven, Connecticut. "This suggests that targeted modifications to the specific species composing the human microbiota could be developed and could help to prevent or treat early-onset obesity in the future."
Dr Santoro and colleagues evaluated 84 patients aged 12.4 ± 2.9 years, 15 of whom had a normal BMI, 7 of whom were overweight, 27 of whom were obese, and 35 of whom were severely obese. Patients underwent fast-magnetic resonance imaging and gas chromatography/mass spectrometry to assess fat partitioning and fasting plasma short chain fatty acids, respectively. The researchers also performed a hepatic de novo lipogenesis assessment using deuterated water, and assessed the capacity of gut flora to ferment carbohydrates using a 13C-fructose oxidation test.
Results revealed a positive association between the Firmicutes to Bacteroidetes ratio and BMI, (P=.0016), visceral fat (P=.075), subcutaneous fat (P=.032), and hepatic fat content (P=.002). An abundance of Actinobacteria was positively associated with BMI (P=.01), visceral fat (P=.039), subcutaneous fat (P=.053), and hepatic fat content (P=.078). However, Bacteroidetes was inversely associated with BMI (P=.0003), but was positively associated with visceral fat (P=.031), subcutaneous fat (P=.012), and hepatic fat content (P=.003).
The researchers also found gut flora in obese patients oxidized carbohydrates at a significantly higher rate than in lean patients.
"Our research suggests that short chain fatty acids can be converted to fat within the liver and then accumulate in the fat tissue," Dr Santoro said. "This association could signal that children with certain gut bacteria face a long-term risk of developing obesity."
Disclosures: The researchers report no conflicts of interest.
Reference