March 05, 2015
Gut Hormone Activity Potentially Linked to Intestinal Tumors
the Endocrinology Advisor take:
Results from a study conducted in mice indicate that glucagon-like peptide-1 (GLP-1) receptor signaling controls mucosal expansion in the small bowel and colon.
"For many years, people focused on GLP-1 as a beta cell growth factor, and some investigators raised questions about the possibility of pancreatic cancer," Daniel Drucker, MD, senior author of the study published in Cell Metabolism and an endocrinologist at Mount Sinai Hospital's Lunenfeld-Tanenbaum Research Institute and a professor of medicine at the University of Toronto, said in a press release.
"We don't have any evidence that that's the case; however, our paper now raises the possibility that GLP-1 is an intestinal growth factor."
In the study, the researchers used genetic tools to dissect how GLP-1 affects cells in the intestine. They found that increasing its activity or eliminating its action was linked to an increase or decrease in the incidence of intestinal tumors in mice.
Because several existing drugs, as well as those in development, for diabetes and other metabolic diseases target the glucagon receptor, which can lead to increased circulating levels of GLP-1, GLP-2 and bile acids depending on dose and duration of treatment, these findings may also have important clinical implications, according to the researchers.
"We're pretty conservative about not overstating the potential clinical relevance of our studies done in mice, but mouse data always generate a hypothesis, and my hypothesis would be that if you have increased levels of gut-growth molecules, I would consider following up with regular colonoscopies for the appropriate patients," Dr. Drucker said.
"No previous studies to date have linked long-term use of GLP-1-based drugs with increased rates of cancer; however, we think patients with a previous history, or increased risk, of colon cancer may not be ideally suited for these therapies," he said.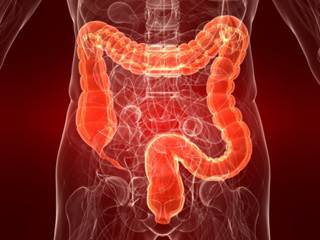 Gut Hormone Activity Potentially Linked to Intestinal Tumors
Summary
Glucagon-like peptide-1 (GLP-1) secreted from enteroendocrine L cells promotes nutrient disposal via the incretin effect. However, the majority of L cells are localized to the distal gut, suggesting additional biological roles for GLP-1. Here, we demonstrate that GLP-1 receptor (GLP-1R) signaling controls mucosal expansion of the small bowel (SB) and colon. These actions did not require the epidermal growth factor (EGF) or intestinal epithelial insulin-like growth factor (IGF1) receptors but were absent in Glp1r−/− mice. Polyp number and size were increased in SB of exendin-4-treated ApcMin/+ mice, whereas polyp number was reduced in SB and colon of Glp1r−/−:ApcMin/+ mice. Exendin-4 increased fibroblast growth factor 7 (Fgf7)expression in colonic polyps of ApcMin/+ mice and failed to increase intestinal growth in mice lacking Fgf7. Exogenous exendin-4 and Fgf7 regulated an overlapping set of genes important for intestinal growth. Thus, gain and loss of GLP-1R signaling regulates gut growth and intestinal tumorigenesis.
Sign Up for Free e-Newsletters
Check out what's trending
CME Focus