February 04, 2016
Endoscopic Sleeve Gastroplasty May Be Effective for Weight Loss in Obesity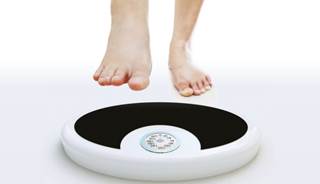 Endoscopic sleeve gastroplasty was beneficial for weight loss in some obese patients.
(HealthDay News) — For selected patients with obesity, minimally invasive endoscopic sleeve gastroplasty delays gastric emptying, induces early satiation, and reduces body weight, according to a study published in Clinical Gastroenterology and Hepatology.
Barham K. Abu Dayyeh, MD, MPH, from Mayo Clinic in Rochester, Minnesota, and colleagues examined the durability of endoscopic sleeve gastroplasty and its effects on body weight and gastrointestinal function in a cohort of 25 obese individuals. Participants underwent endoscopic sleeve gastroplasty with endo-luminal creation of a sleeve along the gastric lesser curve. They were followed for a median of 9 months, during which time changes in body weight were measured and adverse events recorded.
The researchers found that at 6, 9, 12, and 20 months after the procedure, participants had lost 53%, 56%, 54%, and 45% of excess body weight, respectively (P<.01). All participants had intact gastroplasty on endoscopy at 3 months.
A decrease in caloric consumption to reach maximum fullness (59%; P=.003), slowing of gastric emptying of solids (P=.03), and a trend toward increased insulin sensitivity (P=.06) were observed in physiologic analyses of 4 participants after endoscopic sleeve gastroplasty.
Serious adverse events were observed in 3 patients, all of who made full recoveries with no need for surgical interventions.
"Endoscopic sleeve gastroplasty could be an alternative to bariatric surgery for selected patients with obesity," the researchers wrote.
Two authors disclosed financial ties to Apollo Endosurgery, which partially funded the study.
Reference