August 11, 2016
Certain Preoperative Clinical Factors May Predict Long-Term Weight Loss With Gastric Bypass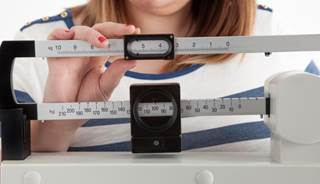 Clinical factors, like insulin use, are linked to greater long-term weight loss after bariatric surgery.
While bariatric surgery outcomes vary for patients, the reasons why are not well understood. Recently, however, researchers have identified several preoperative clinical factors, such as medication use or preexisting metabolic conditions, that may be associated with greater or poorer long-term weight loss after the procedure.
"Bariatric surgery patients are expected to lose 30% to 40% of their body weight and up to 67% of the excess body weight, depending on the type of surgery," researchers wrote in JAMA Surgery. "However, weight loss trajectories after bariatric surgery are not uniform, and some patients do not achieve or are unable to maintain expected weight losses."
To determine whether other factors are at play, the researchers followed 726 patients (83% women; 97% white; average BMI, 47.5) who underwent Roux-en-Y gastric bypass (RYGB) for a median of 9.3 years after the procedure. Preoperative clinical factors gleaned from electronic medical records, including medications, comorbidities, laboratory test results, demographics, and more, were evaluated, as was percentage weight loss.
Overall, the average percentage weight loss was 22.5%, according to the data. Results suggested a link between greater long-term weight loss after RYGB and preoperative insulin use (6.8%), use of at least 12 medications (3.1%), and history of smoking (2.8%).1 Conversely, long-term weight loss after the procedure was worse for those with preoperative hyperlipidemia (--2.8%), higher BMI (--4.1%), and older age (--8.8%).1
In terms of factors associated with better long-term weight loss, the researchers suggested that a potential reason for why patients taking the most medications preoperatively had better outcomes was more contact with health care professionals due to the need to manage multiple conditions. Also, some weight loss may have been unintentional and related to their other health conditions.1
"Additional studies are needed to evaluate these medications individually in relation to long-term weight loss," the researchers wrote.
In the same vein, they proposed that patients using insulin are likely to have greater interaction with health care professionals, which may ultimately translate to increased adherence and better weight loss.1
"Overall, few preoperative clinical factors were associated with weight change in the long-term postoperative course," the researchers concluded. "Future studies are needed to replicate these findings, particularly surrounding insulin use. Comprehensive investigations of potential preoperative psychosocial and behavioral factors or other modifiable preoperative or early postoperative factors that may influence weight in the long term could also help to identify patients at risk for suboptimal outcomes. These results can help to guide clinical care and improve patient-directed informed consent discussions about bariatric surgery.
In an invited commentary, Amy Neville, MD, MSc, FRCSC, of Ottawa Hospital, Ottawa, Canada, placed the findings in context, noting how they contrast with what clinicians and researchers know.2
"The statistical finings of this study challenge our current understanding and the current literature regarding risk factors for weight regain. As a novel (and contradictory) finding, this must be interpreted with caution until additional studies can further investigate," Dr Neville wrote. "This study and the preoperative factors it analyzed are of academic interest and may guide patient counseling and expectations, but future work must focus on behavioral predictors and other potentially modifiable risk factors if we are to best serve our patients."
References
Wood GC, Benotti PN, Lee CJ, et al. Evaluation of the Association Between Preoperative Clinical Factors and Long-term Weight Loss After Roux-en-Y Gastric Bypass. JAMA Surg. 2016. doi:10.1001/jamasurg.2016.2334.