August 12, 2016
Gestational Diabetes May Play Role in Child's Weight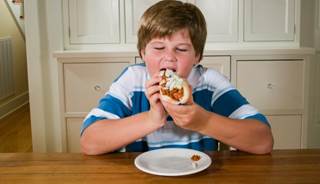 Gestational diabetes may increase a child's risk for childhood obesity.
Exposure to hyperglycemia during pregnancy has been linked to adverse outcomes in offspring. New data published in Diabetologia now suggests that this exposure, such as that seen with gestational diabetes, may also affect a child's weight after birth.
With the increase in childhood obesity seen around the world, researchers have begun looking at prenatal, perinatal, and postnatal environmental factors. Some studies have indicated a relationship may exist between gestational diabetes and a child's weight, but the relationship still remains unclear.
To learn more, researchers evaluated data from the International Study of Childhood Obesity, Lifestyle, and the Environment (ISCOLE) — a multinational, cross-sectional study conducted at sites in 12 countries. Complete data were available for 4740 of the 7372 children who participated in the study. A breakdown of the number of participants aged 9 to 11 years with complete data per country is as follows: 386 in Australia, 354 in Brazil, 443 in Canada, 413 in China, 700 in Colombia, 401 in Finland, 414 in India, 289 in Kenya, 533 in Portugal, 120 in South Africa, 324 in the United Kingdom, and 363 in the United States.
About 4% of mothers had gestational diabetes, according to the study results, with 12.3% of children having childhood obesity, 9.9% having central obesity, and 8.1% having high body fat.
The researchers found that children born to mothers with gestational diabetes vs no gestational diabetes had a 53% increased risk for obesity (odds ratio [OR], 1.53; 95% CI, 1.03-2.27), a 73% increased risk for central obesity (OR, 1.73; 95% CI, 1.14-2.62), and a 42% increased risk for high body fat (OR, 1.42; 95% CI, 0.90-2.26).
Adjustments were made for maternal age at delivery, education, infant feeding mode, gestational age, number of younger siblings, child unhealthy diet pattern scores, moderate-to-vigorous physical activity, sleeping time, sedentary time, sex, and birthweight.
After further adjustment for current maternal BMI, however, the positive association remained significant for central obesity but was not significant for obesity and high fat.
The researchers noted that how gestational diabetes affects risk for obesity in children is not fully understood, but suggested that the association may be related to how the condition affects fetal growth.
"Exposure to maternal diabetes is associated with excess fetal growth in utero, possibly mainly due to an increase in fetal fat mass and alterations in fetal hormone levels," they wrote, explaining that increases in blood sugar, insulin, and leptin in offspring, as well as genetics, may also play a role.
"Our study is the first to evaluate the association between gestational diabetes and childhood obesity using such widespread, multinational data," the researchers concluded. "We found that maternal gestational diabetes was associated with an increased risk of childhood obesity among children aged 9-11 years from 12 countries, but this association was not fully independent of maternal BMI."
The researchers also cited several study limitations, including its cross-sectional design, a lack of data on maternal prepregnancy BMI and gestational weight gain, self-reported information of certain factors like gestational and child's birthweight, and inconsistent criteria for diagnosing gestational diabetes across study sites.
Disclosures: Several researchers report conflicts of interest. See the study for a full list of financial disclosures.
Reference