September 07, 2016
Obesity Risk Higher for Children Delivered via Cesarean Section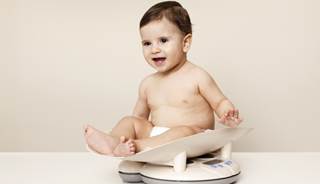 Infants who were delivered by cesarean section are more likely to become obese later in life.
HealthDay News -- Infants delivered by cesarean section may face a higher risk of becoming obese, according to a study published in JAMA Pediatrics.
Jorge Chavarro, MD, ScD, of the Harvard T.H. Chan School of Public Health, Boston, Massachusetts, and colleagues collected data on 22 068 children born to 15 271 women. Among these children, 4921 were delivered by cesarean section. These children were followed from childhood through early adulthood.
The researchers found that mothers who had cesarean delivery weighed more before pregnancy and were more likely to have pregnancy-induced diabetes, preeclampsia, and hypertension. These infants had a 15% higher risk of becoming obese in childhood, compared with those born vaginally. The risk was even more pronounced within families, where children born by cesarean delivery were 64% more likely to become obese than their siblings who were born via vaginal delivery.
The researchers also found that children born vaginally to women who had previously had a cesarean delivery were 31% less likely to be obese, compared with children born to women who had several cesarean deliveries.
"What makes our findings compelling and different from previous studies addressing this question is that this was also true when we compared siblings who differed in type of delivery — one was born by cesarean and the other by vaginal delivery — and when restricted to women without any known risk factors for having a cesarean, some of whom may have undergone an elective cesarean," Dr Chavarro told HealthDay.
Reference