September 02, 2016
Study: Many Bariatric Surgery Patients Maintained Weight Loss for 10 Years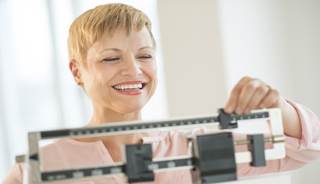 Patients who underwent bariatric surgery maintained much of their weight loss for at least 10 years.
HealthDay News -- Much of the weight lost via bariatric surgery appears to stay off for at least 10 years, according to a study published online in JAMA Surgery.
Matt Maciejewski, PhD, professor of medicine at the Duke University School of Medicine, Durham, North Carolina, and colleagues compared the results of 1787 men and women who had gastric bypass surgery with weight changes in 5305 obese veterans who had no weight-loss surgery or formal weight-loss treatment.
At the study's 1-year mark, those who had the bypass had lost 31.0% of their starting weight, but the non-surgical patients had lost just 1.1%. At 10 years, the researchers had weight information on 564 of the 1787 patients who had gastric bypass. Only 19 of them had regained so much weight that they were nearly back to their starting weight; the rest maintained their weight loss.
Compared with the non-surgical group, the bypass group weighed 21.0%less than they did at the start of the study.
The researchers then compared 3 types of weight-loss surgeries: gastric bypass; sleeve gastrectomy; and adjustable gastric banding. After 4 years, those who had gastric bypass lost 27.5% of their starting weight. Patients who had sleeve gastrectomy lost 17.8% and those with gastric banding lost 10.6%. The average age of the men and women studied was 52.1 years; three-quarters were men; and most were white.
"These results provide further evidence of the beneficial association between surgery and long-term weight loss that has been demonstrated in shorter-term studies of younger, predominantly female populations," the researchers concluded.
Reference