April 11, 2016
Bariatric Artery Embolization Showed Promise for Weight Loss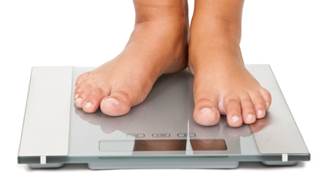 The procedure may offer an alternative treatment for severe obesity.
(HealthDay News) — Bariatric artery embolization may offer another way to treat severe obesity, a preliminary study suggests. The findings were presented at the annual meeting of the Society of Interventional Radiology in Vancouver, Canada.
"Our hypothesis is that (embolization) causes weight loss by lowering ghrelin production," lead author Clifford Weiss, MD, an associate professor of radiology at Johns Hopkins University in Baltimore, told HealthDay. However, he added, that is not proven.
The study included 7 severely obese adults, with BMI ranging from 40 to 60. After undergoing the procedure, weight loss, ghrelin levels, hunger and satiety assessments, quality of life, blood pressure, and adverse events at 1, 3, and 6 months were tracked by the researchers.
There were no major adverse events, according to the researchers, and all patients experienced weight loss and reduction in hunger levels. Data indicated a downward trend in ghrelin levels and improvement in quality-of-life scores.
Average weight loss was 5.9% after the first month and 13.3% after 6 months.
The short-term risks include bleeding and infections, and in the long run, people can develop nutritional deficiencies and potentially dangerous hernias, according to the National Institutes of Health.
Reference
Castelli E, Acconcia E. BEAT hunger with safe, nonsurgical weight loss treatment [press release]. Fairfax, VA: Society of Interventional Radiology; April 3, 2016. http://www.sirweb.org/misc/2016_ASM_releases/BEAT%20Obesity%203%2012%2016_FINAL_embargoed.pdf. Accessed April 11, 2016.