September 09, 2014
ATL1103 Decreases IGF-1 in Acromegaly Trial
the Endocrinology Advisor take:
In patients with acromegaly, ATL1103 significantly reduced serum insulin-like growth factor I (IGF-1) after 14 weeks of treatment, according to results from a phase 2 trial.
The trial was a randomized, open-label, parallel group study designed to evaluate the safety, tolerability, pharmacokinetics and efficacy of two subcutaneous dosing regimens of ATL1103: 200 mg administered three times per week in the first week and then once weekly thereafter or 200 mg administered three times per week followed by 200 mg twice weekly thereafter for a total of 400 mg per week.
Decrease in serum IGF-1 levels served as the primary efficacy endpoint. Twenty-six patients with acromegaly who were dosed with ATL1103 for 13 weeks with 2 months of follow-up were included in the trial.
Those on the 400-mg weekly dose of ATL1103 experienced an average 26% reduction from baseline in IGF-1 levels (P<.0001) after 14 weeks. At week 13, they experienced an average 30% reduction. In this group, all patients achieved some reduction in IGF-1, with the most substantial reduction being 64% at week 13.
The researchers also found a dose-response relationship. Patients with lower body weight experienced greater decreases in serum IGF-1, consequently receiving a relatively higher dose per kilogram of body weight, according to the researchers. They observed a statistically significant correlation between milligram-per-kilogram dose received and the level of reduction in serum IGF-1.
Results revealed no reduction in average serum IGF-1 levels at week 14 for patients receiving the weekly 200-mg dose, although the researchers noted that this dose may be effective for some patients with a longer dosing period.
ATL1103 also appeared to be well-tolerated, and preparatory work for a phase 3 clinical trial is in the works.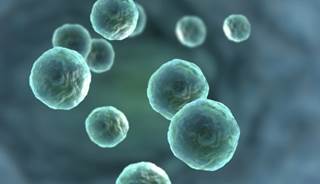 ATL1103 Decreases IGF-1 in Acromegaly Trial
Antisense Therapeutics Limited ("ANP" or "the Company") is pleased to report the primary efficacy results from its phase 2 clinical trial of ATL1103 in patients with the potentially life threatening growth disorder, acromegaly. The phase 2 trial met its primary efficacy endpoint.
Sign Up for Free e-Newsletters
Check out what's trending
CME Focus