July 15, 2015
Metoclopramide Nasal Spray Treats Gastroparesis in Women With Diabetes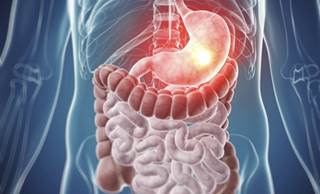 A metoclopramide nasal spray reduced symptoms of gastroparesis in women but not men.
(HealthDay News) — For women, but not men, with diabetes, metoclopramide nasal spray reduces symptoms of gastroparesis, according to a study published in Clinical Gastroenterology and Hepatology.
Henry P. Parkman, MD, from the Temple University School of Medicine in Philadelphia, and colleagues conducted a randomized phase 2b study to examine the efficacy and safety of 10-mg and 14-mg metoclopramide nasal spray vs. placebo.
Two hundred eighty-five subjects (71% women) with type 1 or 2 diabetes and a prior diagnosis of gastroparesis were randomly assigned to metoclopramide nasal spray, administered 30 minutes before meals and bedtime, or placebo for 28 days.
Although there was no significant difference in the reduction in symptom scores between the metoclopramide and placebo groups, there was an overall reduction in symptom scores in the metoclopramide group, according to the researchers.
In women, there was a significant reduction in gastroparesis symptom scores with either dose of metoclopramide vs. placebo (mean reduction from 10-mg dose, 1.2; P=.0247; mean reduction from 14-mg dose, 1.3; P=.0215).
However, in men, the symptom scores decreased more in the placebo group than the metoclopramide group.
Dysgeusia, headache and fatigue were the most common treatment-emergent adverse effects, the data suggested.
"Patient sex therefore might be considered in the selection of treatment for diabetic gastroparesis," the researchers wrote.
Several authors disclosed financial ties to Evoke Pharma, which is pursuing additional studies with metoclopramide nasal spray, and funded the study.
Reference