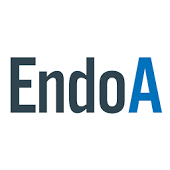 Download the free Endocrinology Advisor app now!
Endocrinology Advisor is a free, simple-to-use app that offers specialists and other health care practitioners the latest news and emerging trends in endocrine care. It provides daily news, full-length features, medical slideshows, case studies, opinion articles written by experts in the field, concise drug monographs and continuing medical education (CME) activities. Register for Endocrinology Advisor directly from your device or log in using your existing account details.
Download today
What you'll find on the Endocrinology Advisor app
Daily News
Don't miss the latest news in endocrinology including articles on diabetes, obesity, menopause, bone metabolism, etc.
Opinion
Read up on the latest physician-authored opinion pieces on a range of treatments and policies related to endocrinology.
CME/CE Courses
Access more than 60 endocrinology-specific accredited courses from our partners at the myCME education library and claim your certificate instantly.
Drug Database
Search our comprehensive database to access information on a number of therapies used to treat a wide range of diseases and disorders.
Sign Up for Free e-Newsletters
Check out what's trending
CME Focus