August 04, 2015
Lifestyle Intervention Reduced Gestational Diabetes Incidence in High-Risk Women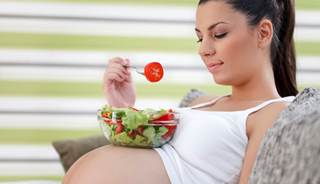 Incidence of gestational diabetes in high-risk women was lower with a moderate lifestyle intervention.
(HealthDay News) — A moderate lifestyle intervention can reduce the incidence of gestational diabetes among high-risk pregnant women, according to a study published in Diabetes Care.
Saila B. Koivusalo, MD, from the University of Helsinki, and colleagues examined whether gestational diabetes can be prevented by a moderate lifestyle intervention.
Two hundred ninety-three women with a history of gestational diabetes and/or a pre-pregnancy BMI of at least 30 were enrolled and randomly assigned to the intervention group (n=155) or the control group (n=138).
Participants in the intervention group received individualized counseling with trained nurses on diet, physical activity and weight control, and had one group meeting with a dietitian. The control group received standard antenatal care. The analyses included data from 269 women.
The incidence of gestational diabetes was 13.9% and 21.6% in the intervention and control groups, respectively (P=.044 after adjustment for age, pre-pregnancy BMI, previous gestational diabetes status and number of gestational weeks), according to the researchers.
They also found that the intervention group had lower gestational weight gain (−0.58 kg; adjusted P=.037).
Compared with women in the control group, women in the intervention group increased their leisure-time physical activity more and improved their dietary quality.
"A moderate individualized lifestyle intervention reduced the incidence of [gestational diabetes] by 39% in high-risk pregnant women," the researchers wrote. "These findings may have major health consequences for both the mother and the child."
Reference