July 28, 2015
Health Expenditures Higher for Patients With Diabetes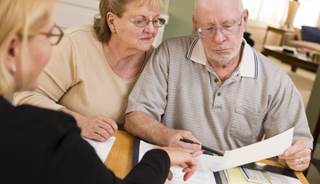 Patients with diabetes tend to have more health care expenditures than those without the disease.
(HealthDay News) — From 2002 to 2012, individuals with diabetes had consistently higher health expenditure compared with those without diabetes, according to a study published in Diabetes Care.
Mukoso N. Ozieh, MD, from the Medical University of South Carolina in Charleston, and colleagues analyzed 10 years of data representing a weighted population of 189,013,514 U.S. adults from the Medical Expenditure Panel Survey. A novel two-part model was used to estimate adjusted mean and incremental medical expenditures, controlling for demographics, comorbidities and time.
People with diabetes had more than double the unadjusted mean direct expenditures over the 10-year period compared with people without diabetes ($12,180 vs. $5,058), the researchers found. Compared with those without diabetes, individuals with diabetes had $2,558 of significantly higher direct incremental expenditures, after adjustment for confounding variables.
Inpatient expenditures increased from 2002/2003 to 2004/2005 and then decreased continuously to 2010/2011 for individuals with diabetes; expenditures increased steadily for individuals without diabetes.
For individuals with diabetes, the estimated unadjusted total direct expenditures were $218.6 billion per year, and adjusted total incremental expenditures were about $46 billion per year.
"Our findings show that, compared with individuals without diabetes, individuals with diabetes had significantly higher health expenditures from 2002 to 2011 and the bulk of the expenditures came from hospital inpatient and prescription expenditures," the researchers wrote.
Reference