July 06, 2016
Diabetes Impacts Quality of Life After Lumbar Decompression Surgery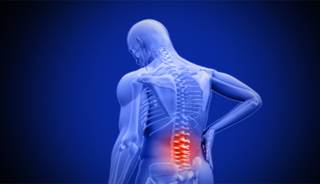 The burden of comorbidities may impact the quality of life benefit of decompression spine surgery.
(HealthDay News) – Diabetes predicts diminished quality of life (QOL) improvements after lumbar decompression surgery, according to a study published in the The Spine Journal.
Michael P. Silverstein, MD, from the Cleveland Clinic Center for Spine Health, and colleagues examined the effect of preoperative diabetes on postoperative change in QOL in a retrospective cohort study involving 212 patients. Participants underwent lumbar decompression and were followed for a minimum of 6 months.
The researchers found that patients with diabetes experienced no significant changes in any QOL measures, while patients without diabetes experienced significant improvements in EuroQol 5-Dimensions (EQ-5D), Pain Disability Questionnaire, and Patient Health Questionnaire 9 (all P<.01). More patients without diabetes achieved the EQ-5D minimal clinically important difference (MCID) (55% vs 23%; P<.01). Chronic kidney disease (CKD) and diabetes were significant independent predictors of diminished postoperative improvement in EQ-5D (both P=.04). Diabetes was also an independent predictor of failure to achieve an EQ-5D MCID (odds ratio: 0.20; P<.01). There was a trend toward prediction of diminished improvement with CKD (odds ratio<0.01; P=.09).
"The burden of comorbidities may impact the QOL benefit of decompression spine surgery," the authors write. "In the present study, diabetes was found to independently predict diminished improvement in QOL after lumbar decompression."
Several authors disclosed financial ties to the medical technology industry.
Reference