July 11, 2015
Vitamin C May Help Stave Off Heart Disease
the Endocrinology Advisor take:
High serum vitamin C concentrations related to fruit and vegetable intake are linked to a decreased risk for ischemic heart disease and all-cause mortality, according to data published in the American Journal of Clinical Nutrition.
In the study, which was based on the Copenhagen General Population Study, researchers accessed data from about 100,000 Danish people on their intake of fruit and vegetables as well as their DNA. Using a Mendelian randomization approach, they genotyped for a carrier in the sodium-dependent vitamin C transporter 1.
"We can see that those with the highest intake of fruit and vegetables have a 15% lower risk of developing cardiovascular disease and a 20% lower risk of early death compared with those who very rarely eat fruit and vegetables. At the same time, we can see that the reduced risk is related to high vitamin C concentrations in the blood from the fruit and vegetables," study researcher Camilla Kobylecki, a medical doctor and PhD student at the Department of Clinical Biochemistry, Herlev and Gentofte Hospital, said in a press release.
Vitamin C acts as an antioxidant, protecting cells and biological molecules from damage that causes disease, including cardiovascular disease. Although taking vitamin C supplements can help, eating foods rich in vitamin C like fruit and vegetables may be best, according to experts.
"We know that fruit and vegetables are healthy, but now our research is pinpointing more precisely why this is so. Eating a lot of fruit and vegetables is a natural way of increasing vitamin C blood levels, which in the long term may contribute to reducing the risk of cardiovascular disease and early death. You can get vitamin C supplements, but it is a good idea to get your vitamin C by eating a healthy diet, which will at the same time help you to develop a healthier lifestyle in the long term, for the general benefit of your health," study researcher Boerge Nordestgaard, a clinical professor at the Faculty of Health and Medical Sciences, University of Copenhagen, and a consultant at Herlev and Gentofte Hospital, said in the release.
For future study, the researchers are looking at what other factors, in combination with vitamin C, may affect CVD and death.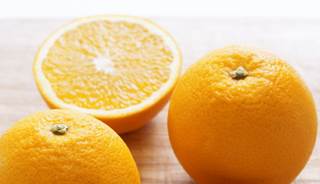 High levels of vitamin C may protect against ischemic heart disease.
Background: High intake of fruit and vegetables as well as high plasma vitamin C concentrations have been associated with low risk of ischemic heart disease in prospective studies, but results from randomized clinical trials have been inconsistent.
Objective: We tested the hypothesis that genetically high concentrations of plasma vitamin C, such as with high intake of fruit and vegetables, are associated with low risk of ischemic heart disease and all-cause mortality.
Sign Up for Free e-Newsletters
Check out what's trending
CME Focus