December 24, 2014
Cholesterol Medication Usage Continues to Rise in U.S.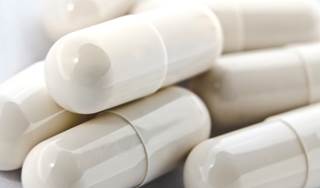 Probiotics may lower BP
HealthDay News -- The percentage of adults aged 40 years and older taking cholesterol-lowering medications, including statins, rose from 20% to 28% between 2003 and 2012, according to a December data brief published by the CDC's National Center for Health Statistics.
Qiuping Gu, MD, PhD, a CDC epidemiologist, and colleagues found that the use of cholesterol-lowering medication increased with age -- 17% of those aged 40 to 59 years took such medications, whereas use increased to 48% among those aged 75 years and older.
The team also found that 70.8% of adults with cardiovascular disease and 53.9% of adults with hypercholesterolemia were taking cholesterol-lowering medication.
In addition, the researchers found that among those aged 40 to 64 years, health insurance played a role. Those with health insurance were more likely to take a cholesterol-lowering medication than those without insurance, Gu told HealthDay.
The researchers also found that the use of statins increased from 18% to 26%, making them the most commonly used cholesterol-lowering medications. By 2011 to 2012, 93% of adults using a cholesterol-lowering medication used a statin. The CDC researchers said they couldn't speculate on the reasons for the increase.