September 05, 2016
Sexual Health May Suffer After Myocardial Infarction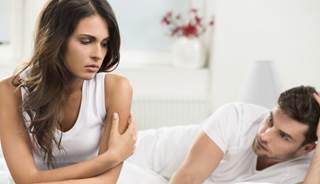 Young adults may experience sexual difficulties after acute myocardial infarction.
HealthDay News -- After an acute myocardial infarction (MI), many younger adults experience sexual difficulties — and women more so than men, according to research published online in JAMA Cardiology.
Stacy Tessler Lindau, MD, of the University of Chicago, and colleagues analyzed data on 2802 acute MI survivors in the United States and Spain. The participants were aged 18 to 55, half older than 49. Two-thirds were women.
Among those who were sexually active prior to their acute MI, 63.9% of men and 54.5% of women resumed having sex within 1 month. After 1 year, 94% of men and 91% of women who were sexually active before their heart attack had resumed sexual activity.
Many of the study participants reported sexual function problems during the first year of follow-up, with women encountering the most issues. After 1 year, 2 of 5 women (39.6%) reported lack of interest, while 22.3% had lubrication problems. More than 20% of men experienced erectile difficulties (21.7%), and nearly 1 in 5 males (18.8%) reported lack of interest.
"Those who experience sexual difficulties can often feel distanced from those around them, a kind of distance that is felt as shame and loneliness," wrote the author of an accompanying editorial. "When a physician creates an environment in which sexual problems can be acknowledged, normalized, and managed, that physician is helping to maintain or strengthen the couple's relationship and stave off debilitating shame."
References
Lindau ST, Abramsohn E, Bueno H, et al. Sexual activity and function in the year after an acute myocardial infarction among younger women and men in the United States and Spain. JAMA Cardiol. 2016. doi:10.1001/jamacardio.2016.2362.