June 16, 2017
Metabolic Syndrome and Parkinson's Progression: Is There A Link?
This article originally appeared
here.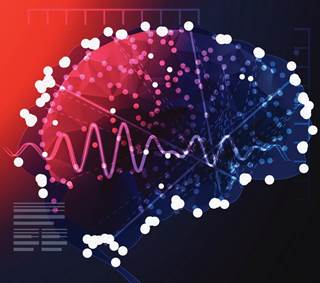 The effect of metabolic syndrome on Parksinson's disease progression was previously unknown.
VANCOUVER – Metabolic syndrome may be linked to advanced disease progression in Parkinson's disease, according to findings1 presented at the 2017 International Congress of Parkinson's Disease and Movement Disorders.
While previous research2 suggests that metabolic syndrome – which is characterized by increased blood pressure, high blood sugar, excess body fat around the waist, and abnormal cholesterol or triglyceride levels – may increase the risk of Parkinson's disease, its effect on progression of the disease is not known.
In order to explore the potential relationship between metabolic syndrome and Unified Parkinson's Disease Rating Scale (UPDRS) scores, Maureen Leehey, MD, of the University of Colorado in Aurora, and colleagues conducted a secondary analysis of data from the National Institute of Neurological Disorders and Stroke (NINDS) Exploratory Trials in Parkinson's Disease Long-Term Study 1, which was a randomized, placebo-controlled trial to measure the effects of 10 mg of creatine on Parkinson's disease progression.
The secondary analysis included 1022 patients with Parkinson's disease, of which 396 had metabolic syndrome. Patients with metabolic syndrome tended to be older (mean, 63.9 years vs 59.9 years) and were more likely to be male (75.3% vs 57%) and have a higher mean uric acid level (men: 5.7 mg/dL vs 5.3 mg/dL, women: 4.9 mg/dL vs 3.9 mg/dL; all P <.001).
Over 3-year follow-up, patients with metabolic syndrome experienced an additional increase of 0.6 [0.2] unit annual increase in total UPDRS (P =.02) and 0.5 [0.2] unit annual increase in motor UPDRS scores (P =.004) compared with patients who did not have metabolic syndrome. The results remained the same after adjusting for age, sex, and mean uric acid level.
Further studies are needed to confirm the findings, but given that aspects of metabolic syndrome are potentially modifiable, the results suggest that that doing so might have an impact on Parkinson's disease progression.
Reference
Leehey M, Luo S, Sharma S, et al. Association of metabolic syndrome and change in Unified Parkinson's Disease Rating Scale Scores. Presented at: 2017 International Congress of Parkinson's Disease and
Zhang P, Tian B. Metabolic syndrome: an important risk factor for Parkinson's disease. Oxid Med Cell Longev

. 2014;2014:729194.