August 04, 2016
Omega-3 Fatty Acids May Be Beneficial After Acute Myocardial Infarction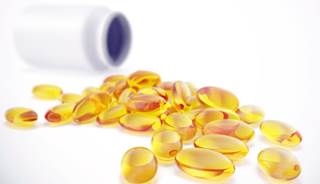 High doses of omega-3 fatty acids improved heart function in patients after acute myocardial infarction.
(HealthDay News) — Acute myocardial infarction (MI) patients who take high doses of omega-3 fatty acids for 6 months show improved heart function and less scarring, according to a study published in Circulation.
Raymond Kwong, MD, director of cardiac magnetic resonance imaging at Brigham and Women's Hospital in Boston, and colleagues followed 358 acute MI survivors for 6 months. Half of them were given 4 g of omega-3 fatty acid supplements daily for 6 months, while the other half were given placebo.
Using cardiac magnetic resonance imaging, the researchers found there was a 6% improvement in both left ventricular systolic volume index (5.8%) and noninfarct myocardial fibrosis (5.6%) among patients who took 4 g of omega-3 fatty acids daily. Patients in the omega-3 fatty acid arm also showed significant reductions in serum biomarkers of systemic and vascular inflammation.
"Treatment of patients with acute MI with high-dose omega-3 fatty acids was associated with reduction of adverse left ventricular remodeling, noninfarct myocardial fibrosis, and serum biomarkers of systemic inflammation beyond current guideline-based standard of care," the researchers wrote.
Reference