November 06, 2014
Early Coronary Artery Disease Signs May Raise Myocardial Infarction Risk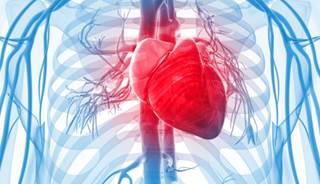 Early Coronary Artery Disease Signs May Raise Myocardial Infarction Risk
(HealthDay News) — Even the earlier signs of coronary artery disease (CAD) significantly increase the risk for myocardial infarction (MI) and early death, according to a new study published the JAMA.
In the study, researchers from the U.S. Department of Veteran's Affairs looked at data from 37,674 U.S. veterans.
The investigators found that non-obstructive CAD significantly increased the risk for MI and death during the study. A year after diagnosis, those with non-obstructive CAD were about 2 to 4.5 times more likely to have suffered an MI or died than those with no apparent CAD.
The findings show that doctors need to understand that non-obstructive CAD is associated with a significantly increased risk for MI, the researchers said.
In addition, the results add to previous evidence showing that many MIs are caused by non-obstructive narrowing of arteries, study author Thomas Maddox, MD, of the VA Eastern Colorado Health Care System in Denver, said in a journal news release.
Reference