August 27, 2014
Myocardial Infarction Patients Have Higher Risk Profile Than CV Trial Participants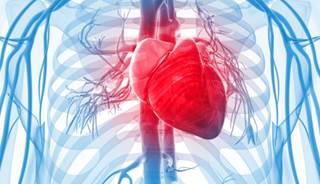 Myocardial Infarction Patients Have Higher Risk Profile Than CV Trial Participants
(HealthDay News) — Low levels of enrollment and more favorable risk profiles for participants raise questions about whether the findings of clinical trials are generalizable to typical patients with myocardial infarction, according to research published in JAMA.
Jacob A. Udell, MD, MPH, of the University of Toronto, and colleagues analyzed data from the National Cardiovascular Data Registry Acute Coronary Treatment and Intervention Outcomes Network Registry-Get With The Guidelines to assess whether participants in cardiovascular (CV) clinical trials are representative of contemporary patients with myocardial infarction (MI).
Among 141,135 registry participants, 2.8% were clinical trial participants, the researchers found. Among trial nonparticipants, 68.0% were eligible and 32.0% were ineligible.
Compared with nonparticipants, trial participants had more favorable risk profiles, including younger age, less previous CVD, lower predicted risk for mortality, shorter hospital stays and more frequent treatment with evidence-based therapy.
In-hospital mortality was lowest for trial participants (1.5%), higher for eligible nonparticipants (2.5%; adjusted adjusted OR=1.63; P=.01) and highest for ineligible nonparticipants (8.4%; adjustable OR=1.91; P=.001).
"Efforts to improve trial participation are needed to enhance generalizability of results," the researchers wrote.
The national registry provided data and funded the study. Several authors and the national registry disclosed financial ties to the pharmaceutical and biomedical industries.
Reference