August 23, 2016
History of Gallstones Tied to Higher Risk of Coronary Heart Disease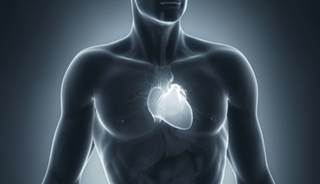 A history of gallstones may place a patient at higher risk for coronary heart disease.
(HealthDay News) — Patients with history of gallstone disease may have a slightly increased risk of developing coronary heart disease (CHD), according to research published in Arteriosclerosis, Thrombosis, and Vascular Biology.
Lu Qi, MD, PhD, of Tulane University in New Orleans, and colleagues analyzed data from 3 large, long-running studies of US health professionals. The studies followed 269 142 men and women for up to 30 years. Just over 6% of women and 3% of men said they'd ever been diagnosed with gallstones.
Among women, the researchers found that those with a history of gallstones were up to 33% more likely to eventually develop CHD. For men, gallstones were linked to an 11% increased risk. The researchers then pooled those results with findings from four previous studies that included 842 553 participants and 51 123 incident cases of CHD. All together, they found that adults with a history of gallstones were 23% more likely to develop CHD.
"Our findings support that a history of gallstone disease is associated with increased CHD risk, independently of traditional risk factors," the researchers concluded.
Reference