October 14, 2015
Dietary Alpha-Tocopherol Requirements May Be Higher in Metabolic Syndrome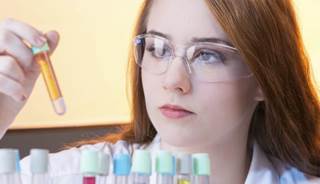 Dietary Alpha-Tocopherol Requirements May Be Higher in Metabolic Syndrome
(HealthDay News) — For adults, alpha-tocopherol bioavailability is unaffected by dairy fat quantity but is lower in those with metabolic syndrome, according to a study published in The American Journal of Clinical Nutrition.
Eunice Mah, PhD, from Ohio State University in Columbus, and colleagues examined dose-dependent effects of dairy fat and metabolic syndrome health status on alpha-tocopherol pharmacokinetics in plasma and lipoproteins in a randomized crossover study.
Ten healthy adults and 10 with metabolic syndrome ingested encapsulated hexadeuterium-labeled (d6)-RRR-alpha-tocopherol with 240 mL nonfat (0.2 g fat), reduced-fat (4.8 g fat), or whole (7.9 g fat) milk. Blood was drawn at regular intervals during 72 hours.
The researchers found that participants with metabolic syndrome had lower baseline plasma alpha-tocopherol and greater oxidized low-density lipoprotein, interleukin (IL)-6, IL-10, and C-reactive protein (P<.05) compared with healthy participants.
Increasing amounts of dairy fat provided by milk beverages had no impact on d6-alpha-tocopherol bioavailability, regardless of health status.
Compared with healthy participants, metabolic syndrome participants had lower estimated d6-alpha-tocopherol absorption. In addition, they had lower plasma d6-alpha-tocopherol area under the curve from 0 to 72 hours, lower maximal concentrations, and slower rates of plasma disappearance.
"These findings support higher dietary alpha-tocopherol requirements for [metabolic syndrome] adults," the researchers wrote.
Reference