August 07, 2014
Elevated Parathyroid Hormone Linked to Heart Failure Risk
the Endocrinology Advisor take:
In older men with and without myocardial infarction or stroke, higher-than-normal parathyroid hormone levels correlated with an increased risk for heart failure, according to research published in Circulation: Heart Failure.
Researchers conducted a prospective study including 3,371 men aged 60 to 79 years without prevalent heart failure for a mean of 13 years. A total of 287 cases of incident heart failure occurred.
After adjustment for lifestyle factors, diabetes, lipids, blood pressure, lung function, heart rate, renal dysfunction, atrial fibrillation, FEV1 and C-reactive protein, results revealed an association between elevated parathyroid hormone levels (top quarter, >55 pg/mL) and an increased risk for incident heart failure.
This association was apparent in men with and without previous myocardial infarction or stroke, according to the study results.
Data also linked NT-proBNP with elevated parathyroid hormone.
Other markers of mineral metabolism such as serum 25-hydroxyvitamin D, serum calcium and phosphate, however, did not appear to be associated with incident heart failure.
The researchers noted that further studies on the underlying mechanisms between parathyroid hormone levels and heart failure are needed before drawing firm conclusions.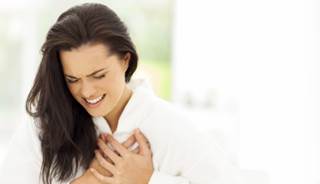 Elevated Parathyroid Hormone Linked to Heart Failure Risk
Hyperparathyroidism and low vitamin D status have been implicated in the pathogenesis of heart failure. Researchers have examined the prospective associations between parathyroid hormone, circulating 25-hydroxyvitamin D (25[OH]D) and markers of mineral metabolism and risk for incident heart failure in older men with and without established cardiovascular disease.
Sign Up for Free e-Newsletters
Check out what's trending
CME Focus