April 28, 2016
Metformin, Oral Contraceptives May Benefit Adolescents With PCOS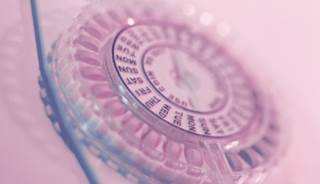 Teens with polycystic ovary syndrome may be benefit from treatment metformin and oral contraceptives.
(HealthDay News) — For adolescents with polycystic ovary syndrome (PCOS), treatment with metformin and oral contraceptive pills can be beneficial, although evidence is limited, according to a review published in Pediatrics.
Reem A. Al Khalifah, MD, from McMaster University in Hamilton, Canada, and colleagues conducted a systematic review and meta-analysis to examine the use of metformin vs oral contraceptive pills for treatment of PCOS in adolescents. Data were included from 4 randomized controlled trials with 170 patients.
The researchers found that oral contraceptive pill treatment correlated with a modest improvement in the frequency of menstrual cycle (P<.01) and mild reduction of acne scores (P=.02). Metformin correlated with a greater BMI reduction (P<.01) and with decreased prevalence of dysglycemia and improved total and LDL cholesterol levels. In terms of the impact on hirsutism, metformin and oral contraceptive pills were similar.
"Current evidence is derived from very low to low quality evidence. Therefore, treatment choice should be guided by patient values and preferences while balancing potential side effects," the researchers wrote. "Future high quality randomized controlled trials are needed to address several questions for the treatment of adolescents with PCOS."
Reference