October 16, 2015
Hormonal Contraceptive Use Safe After Complete Hydatidiform Mole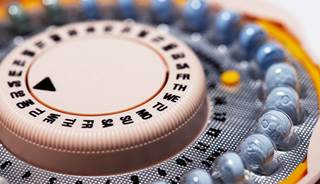 Hormonal contraceptive use appears to be safe after CHM.
(HealthDay News) — The use of current hormonal contraceptives can safely prevent new conception after complete hydatidiform mole (CHM) irrespective of human chorionic gonadotropin (hCG) level, according to a study published in BJOG: An International Journal of Obstetrics and Gynaecology.
A. Braga, from the Maternity School of Rio de Janeiro Federal University, and colleagues conducted a historical database review to reevaluate the safety of hormonal contraceptives after uterine evacuation of CHM.
They examined time to hCG remission for 2,423 women with CHM, of whom 154 commenced hormonal contraceptives while their hCG was still elevated. They also assessed the correlations between hormonal contraceptive use and gestational trophoblastic neoplasia (GTN) development and high International Federation of Gynecology and Obstetrics (FIGO) risk score.
The researchers found that there was no correlation between hormonal contraceptive use and mean time to hCG remission (12 weeks for both hormonal contraceptive users and nonusers; P=.19). There was also no correlation seen for hormonal contraceptive use with GTN development (hormonal contraceptive users vs nonusers: 20.1% and 16.7%; P=.26) or high FIGO risk score (hormonal contraceptive users vs nonusers: 0% and 8%; P=.15).
Even when an age-adjusted model was used, there was no correlation between hormonal contraceptives and GTN development (odds ratio=1.37; 95% CI, 0.91-2.08; P=.13).
"[Hormonal contraceptives] can be safely used to prevent a new conception following CHM regardless of hCG level," the researcher wrote.
Reference