August 20, 2014
Anti-Aging Clinics Appeal to Menopausal Women
the Endocrinology Advisor take:
Women have been seeking treatment for their menopausal symptoms from 'anti-aging' clinicians, according to a study evaluating the appeal of anti-aging medicine.
Some women believed that conventional doctors did not take their symptoms seriously, the findings suggested, while some also were afraid of side effects of conventional hormone replacement therapy.
However, they considered the bioidentical hormones, or "natural" hormones, prescribed by the anti-aging clinicians to be safe despite a lack of evidence.
The researchers also conducted in-depth interviews with 25 women who used bioidentical hormone replacement therapy prescribed by anti-aging clinicians. Their goals, they reported, were relieving menopausal symptoms, increasing energy and avoiding chronic illnesses.
Other reasons women visited anti-aging clinicians included the belief that patients received more time and attention from clinicians; medications were viewed as "natural"; and bioidentical hormone replacement therapy was seen as safer than conventional hormone therapy.
Women were often prescribed bioidentical hormone therapy derived from plants such as soy and yams. These hormonal therapies are unregulated by the FDA and produced at compounding pharmacies.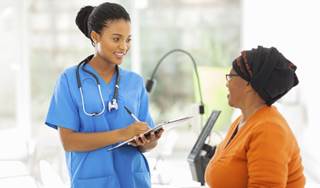 Nurse-managed protocols improved outpatient care in chronic illnesses
Feeling that conventional doctors did not take their suffering seriously, women instead sought out hormonal treatments for menopausal symptoms from anti-aging clinicians, according to a Case Western Reserve University study that investigated the appeal of anti-aging medicine. Yet, they thought that the bioidentical, "natural" hormones their anti-aging doctors prescribed were safe, despite a lack of conventional scientific evidence to that fact.
Sign Up for Free e-Newsletters
Check out what's trending
CME Focus