August 22, 2014
Poverty During Pregnancy Hikes Cortisol Levels in Mother and Fetus
the Endocrinology Advisor take:
Women with lower socioeconomic status experienced higher cortisol levels during pregnancy and were more likely to give birth to infants with higher levels of the hormone, according to a study published in the American Journal of Human Biology.
Researchers from the University of Colorado assessed 64 pregnant women in New Zealand for 19 key stress markers during pregnancy, including significant life events such as job loss, divorce, death of a friend, and physical or emotional abuse.
Questions also addressed concerns about living costs, including food and heating, and receiving donations from community organizations like the Salvation Army.
Cortisol levels were highest in women reporting the greatest stress and material deprivation, the data indicated. They also gave birth to infants with higher cortisol.
This is the first study to evaluate a potential association between stress and pregnant women and their children, according to the researchers. They noted that these results demonstrate "how health disparities can be inherited across generations."
This is particularly important given the fact that increased cortisol is related to number of health problems, including cardiovascular disease and mental illness, according to the article.
Although no easy solution exists, study researcher Zaneta Thayer, PhD, noted that stress reduction is key, suggesting that social support is important for disadvantaged young women.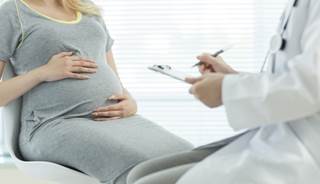 Poverty During Pregnancy Hikes Cortisol Levels in Mother and Fetus
Women who are poor experience higher cortisol levels in pregnancy and give birth to infants with elevated levels of the stress hormone, putting them at greater risk for serious disease later in life, according to a new research from the University of Colorado Denver.
Sign Up for Free e-Newsletters
Check out what's trending
CME Focus