June 14, 2016
Cumulative Life Stress Linked to Islet Autoimmunity in At-Risk Children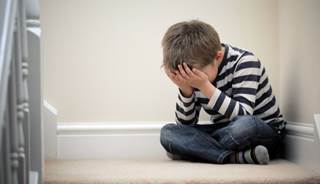 Stress linked to islet autoimmunity in children at high risk for type 1 diabetes.
NEW ORLEANS — Among children with the HLA-DR 3/4 genetic profile, cumulative life stress was a risk factor for islet autoimmunity, according to results of the TEDDY trial.
"Stress appears to play a role in the development of islet autoantibodies, the precursor to type 1 diabetes, but only in certain genetically at-risk children — those with a HLA-DR 3/4 genetic profile," Suzanne B. Johnson, PhD, study investigator with the Florida State University College of Medicine in Tallahassee, Florida, said in an interview.
The international, longitudinal study was funded by the National Institutes of Health and presented at the American Diabetes Association (ADA) 76th Scientific Sessions.
Dr Johnson said that the aim of the study was to identify the environmental triggers of type 1 diabetes in genetically at-risk children.
"Stress has long been considered a possible trigger for type 1 diabetes," she said. "TEDDY permits a prospective examination of the possible link between stress and the development of type 1 diabetes."
Dr Johnson and colleagues followed 8676 genetically at-risk children from 3 months until 15 years for development of islet autoimmunity and type 1 diabetes, and gathered life stress data via parent report every 3 months until age 4, and then biannually thereafter.
Researchers evaluated the link between negative life events and islet autoimmunity in children age 6 years or younger, and differentiated life events adversely impacting the parent from those adversely impacting the child. Negative life events were then divided into 3 categories: early negative life events, which occurred during the first year of enrollment; recent negative life events, which occurred in the year before islet autoimmunity; and cumulative negative life events, or all negative life events preceding islet autoimmunity.
Results demonstrated that approximately 25% of children had a negative life event in any given year, while roughly 10% experienced consistently high negative life event rates year after year.
After adjusting for factors associated with islet autoimmunity, such as country of origin, family history of type 1 diabetes, gender, and maternal smoking, cumulative child negative life events independently predicted an increased risk for islet autoimmunity among HLA-DR3/4 children (P<.003), who have the highest type 1 diabetes risk, but not among children from other HLA risk groups.
"There is mounting evidence that stress plays a role in the development of type 1 diabetes and the results of this study add further support to this literature," Dr Johnson said. "However, the results also support the idea that there are important gene-environment interactions, as stress was an important precursor to the development of islet antibodies only in children who had the HLA-DR 3/4 genetic profile. Further, we do not know the mechanism by which stress plays a role in type 1 diabetes development. However, the results of this study provide guidance for future research to better understand the mechanism."
She added that large, international NIH-funded studies, such as TEDDY, are "crucial to our ultimate understanding of the complex mechanisms underlying type 1 diabetes, so that a viable prevention strategy can be developed."
Disclosures: Dr Johnson has received research support from the NIH.
For more coverage of ADA 2016, click here.
Reference
Johnson SB, Lynch K, Hagopian W, et al. Abstract 374-OR. Cumulative Life Stress Is Associated with Islet Autoimmunity in HLA DR3/4 Children. Presented at: ADA 76th Scientific Sessions; June 10-14, 2016; New Orleans, LA.