June 09, 2016
Preview of the American Diabetes Association Scientific Sessions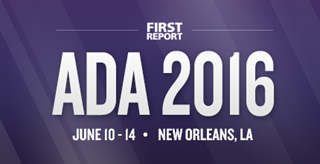 Results from the LEADER and EMPA-REG trials will be presented at the meeting.
The American Diabetes Association's 76th Annual Scientific Sessions will be held from June 10 to June 14 in New Orleans. Endocrinology Advisor will be reporting live from New Orleans beginning this Friday, June 10.
The meeting encompasses all aspects of diabetes care, including fundamental research, practical patient care, and family education. It will also feature advancements in evolving research areas, including results from some highly anticipated major clinical trials.
The results of the LEADER (Liraglutide Effect and Action in Diabetes — Evaluation of Cardiovascular Outcome Results) trial will be reported on Monday, June 13. The LEADER trial is a cardiovascular (CV) outcomes study that examined the glucagon-like peptide 1 (GLP-1) receptor agonist liraglutide, which is associated with moderate weight loss and established glucose-lowering efficacy. The trial measured the drug's CV safety, and included 9000 randomly assigned patients who were evaluated for approximately 4 years.
Also featured at the meeting will be the results of the EMPA-REG outcome trial, which will be presented on Tuesday, June 14. The early results were reported at the American Heart Association Annuals Scientific Sessions last year.
The trial included more than 7000 patients with type 2 diabetes at high risk for CV events. Patients were randomly assigned to receive either the SGLT2 inhibitor empagliflozin or placebo, and were followed for more than 3 years. The primary end point was a composite of major adverse CV events, including nonfatal myocardial infarction, nonfatal stroke, and CV mortality.
The ADA Scientific Sessions will also highlight translational research on obesity including the FTO gene locus, brown fat physiology, and eating behavior. In addition, one symposium will feature research regarding therapeutic strategies to target the central nervous system's regulation of metabolism.
The meeting will also have a behavioral medicine track, which will include symposia on clinical nutrition, diabetes education, and exercise. This track in particular will feature the effective use of technology in diabetes management, advice for advanced practitioners, and methods to improve patient engagement.
Data will also be presented regarding new human beta-cell disease models and the role of immune cells in beta-cell health and disease. Researchers will present results that highlight diabetes as a spectrum of disease with common factors, including inflammation and immune system dysfunction.
Check out our ADA 2016 meeting page for more clinical trial results, video coverage, and expert commentary.