August 15, 2016
Glucagon May Be Ready for Prime Time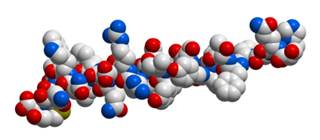 Glucagon plays an important role in treating diabetes as well as hypoglycemia.
It may be time for clinicians to rethink how they view glucagon, noted George Grunberger, MD. New forms of glucagon and products for treatment of severe hypoglycemia are now becoming available in the clinic and changing how patients with type 1 diabetes and type 2 diabetes are managed.
"Glucagon, after over 90 years on the scene, is ready for prime time. It needs to be recognized for its pivotal role in pathogenesis of diabetes as well as its recognition as a lifesaver for severe hypoglycemia and a target for successful therapy for both major types of diabetes," said Dr Grunberger, chairman of the Grunberger Diabetes Institute and clinical professor of internal medicine and molecular medicine and genetics at Wayne State University School of Medicine, Detroit, Michigan.
Dr Grunberger, who is also the immediate-past president of American Association of Clinical Endocrinologists (AACE), discussed glucagon and its role in diabetes at the American Association of Diabetes Educators (AADE) 2016 Annual Meeting. For individuals with type 1 diabetes and type 2 diabetes, there is an inappropriate hyperglucagonemia, which is partly responsible for genesis of hyperglycemia in these patients, he explained.
Glucagon is a pancreatic hormone that counteracts the glucose-lowering action of insulin by stimulating glycogenolysis and gluconeogenesis. It is a ligand for a specific G-protein linked receptor whose signaling pathway controls cell proliferation and as a medicine, it is different from insulin.
Giving a glucagon injection can be intimidating, but it is very important to recognize the symptoms of severe hypoglycemia and be prepared to use glucagon in these emergencies, according to Dr Grunberger. Relatives and caretakers should know how to use glucagon when an emergency arises. There are now several new soluble glucagon products in prefilled pens and also in intranasal inhalers in phase 2 and 3 clinical trials that would make glucagon administration much easier.
The primary role of glucagon is to signal the body to release stored glucose and synthesize glucose from noncarbohydrate substrates when blood glucose falls too low. Dr Grunberger said for those individuals with type 1 or type 2 diabetes, inhibition of glucagon may be an important tool in improving their glycemic control.
For patients with type 2 diabetes, the use of glucagon inhibitors (pramlintide, glucagon-like peptide-1 [GLP-1] receptor agonists, and dipeptidyl peptidase-4 [DPP-4] inhibitorss) has been around for some time, but the upcoming glucagon receptor antagonists might become alternatives that clinicians should be aware of.
"Glucagon receptor antagonists are being explored in human trials now as another way to inhibit the extra glucagon effect," Dr Grunberger told Endocrinology Advisor.
He said appropriate use of glucagon for patients with type 1 diabetes may be in the rescue for hypoglycemic emergencies, use of glucagon inhibition (pramlintide and off-label GLP-1 receptor agonists and DPP-4 inhibitors), and in the bihormonal "bionic" pancreas. Glucagon inhibitory therapy may be suitable for all patients with diabetes, he noted. However, exactly where it will fit in the armamentarium is yet to be determined. Even so, it is hoped that may have the ability to lower diabetes-related morbidity and mortality.
Dr Grunberger reports the following financial disclosures: Lilly, Novo Nordisk, Sanofi, AstraZeneca, Janssen, and BI.
Reference
Grunberger G. S24 - Is Glucagon Ready for Prime Time? Presented at: AADE 2016; August 12-15, 2016; San Diego, CA.