August 18, 2016
Tackling the Obesity Epidemic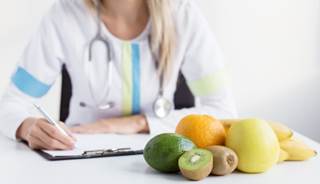 Diabetes educators can help patients achieve long-term weight loss.
The American Association of Diabetes Educators (AADE) 2016 Annual Meeting spent 1 day focusing on diabetes prevention. Hope Warshaw, MMSc, RD, CDE, BC-ADM, president of AADE, reminded us that the association has tools available to start Diabetes Prevention Programs (DPPs) within existing diabetes self-management education (DSME) programs.
Also during a general session, Donna Ryan, MD, professor emerita at Pennington Biomedical Research Center, Baton Rouge, Louisiana, and vice president of the World Diabetes Federation, provided AADE16 attendees with a comprehensive overview of obesity management and gave guidance on how to integrate this into our practices. She described 3 major categories that are effective for management of obesity:
Lifestyle
Lifestyle and pharmacology
Lifestyle and bariatric surgeries
To set the background, Dr Ryan provided the rationale for weight-loss efforts. There are more than 200 medications for diabetes management, cardiovascular disease, standards of care, and trained workers. Providers feel patients do not adhere to the advice given and often question why they regain the weight they have lost. Yet, we know from the DPP experience that a small amount of weight loss (7%) correlates with a 58% reduction in the progression to diabetes, with the most benefit occurring after the first 5 kg of weight lost.
Dr Ryan explained that the benefits for those with established diabetes include weight loss, improved blood glucose, decreased need for blood pressure medication, improved triglycerides, and increased HDL cholesterol. In addition, weight loss increases mobility, improves quality of life, decreases stress, and improves sleep.
She also reviewed the guidelines for actionable steps that have been established and endorsed by leading organizations including the National Institutes of Health, American Heart Association, Obesity Society, and Endocrine Society. She emphasized that all primary care providers need to address weight management. BMI needs to be used as a screening tool, not a diagnosis. Increased waist circumference is also a risk factor. Nevertheless, the overall message needs to be that even modest weight loss has tremendous benefits.
A staged approached based on BMI and complications should guide recommendations. In stage 0, elevated BMI with no complications, the focus should be on healthy diet, exercise, and lifestyle modification. Stage 1 is defined as a BMI greater than 30 with mild to moderate complications, and stage 3 is defined as increased BMI with severe complications.
The question of which diet is best was also addressed. The bottom line is the best diet is one to which the patient will adhere. Having a comprehensive program of physical activity, behavior modification, and face-to-face, high interaction is the gold standard.
Dr Ryan explained that the long-term difficulty with maintaining weight loss is the physiologic response to the decreased weight. There are 5 medications available for chronic weight management. These need to be used according to direction with regards to efficacy. There also has to be recognition that many medications actually cause weight gain, such as insulin, sulfonylureas, thiazolidinediones, antidepressants, and oral contraceptives.
Dr Ryan discussed bariatric surgeries, noting that there has been much progress in this area with good results. Gastric band, sleeve gastrectomy, and bypass surgeries were reviewed.
Additionally, and importantly, Dr Ryan discussed where she feels diabetes educators can play a major role. We are experts in behavior change, long-term intensive lifestyle modification, face-to-face consultation, and social support. And yet, we need to open with some of the newer therapies such as medications and surgery. We need to recognize the predictors of long-term weight loss, specifically increased physical activity, eating a low-calorie, low-fat diet, eating breakfast, sleeping patterns, and self-monitoring of weight.
I believe CDEs are well positioned to have a major impact in helping to bend the curve on this extremely important heath epidemic.
Joan K. Bardsley, MBA, RN, CDE, FAADE, is Assistant Vice President of Special Projects at MedStar Health Research Institute, and 2014 President of the American Association of Diabetes Educators.
Reference
deBronkart D, Ryan D. GS03 - Obesity Management in Diabetes Care and Education: Explore Our Current and Future Armamentarium. Presented at: AADE 2016; August 12-15, 2016; San Diego, CA.