August 18, 2016
Addressing Female Sexual Dysfunction in Diabetes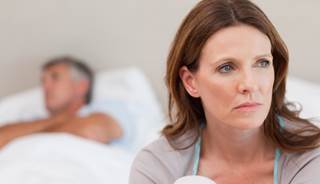 Female sexual dysfunction in diabetes remains a challenge.
Female sexual dysfunction has recently received more attention than in the past. New treatments are available, and clinicians now have a much better understanding of the pharmacologic and non-pharmacologic management of female sexual dysfunction, according to Charmaine Rochester, PharmD, CDE, associate professor at the University of Maryland School of Pharmacy, Baltimore, Maryland.
At the American Association of Diabetes Educators (AADE) 2016 Annual Meeting, Dr Rochester, along with Lisa Meade, PharmD, CDE, associate professor at Wingate University School of Pharmacy, Wingate, North Carolina, told clinicians that female sexual dysfunction is a multicausal, multidimensional problem combining biological, psychological, and interpersonal elements.
They said that female sexual dysfunction is a long neglected condition. However, that is now changing. The disorder is age-related, progressive, and highly prevalent, according to Dr Meade. Initially considered only psychological in nature, she noted, it is now recognized as an important part of quality of life impairment in postmenopausal women and women with diabetes.
"Exploring sexuality and sexual well-being with women is part of the holistic nature of care, and the complexities of sexual dysfunction relating to living with diabetes need recognition within the practice. In addition, the World Health Organization (WHO) has begun to recognize female sexuality as an important aspect of women's health and declared this as a basic human right," said Dr Rochester. "Although female sexual dysfunction is not linked with reproduction like male sexual dysfunction, it is an important area for women."
Unfortunately, there is a paucity of information in the literature, she explained. Consequently, clinicians may be reluctant to discuss it with patients. However, effective treatments for female sexual dysfunction are available, including local and systemic estrogen, testosterone, and biomechanical devices. Dr Rochester said a sex therapist may be consulted in more difficult cases.
"Endocrinologists can work with their educators to teach them the interviewing techniques needed to open the conversation with women about female sexual disorder, and when to consider triaging them to a therapist or when to consider therapy," Dr Rochester told Endocrinology Advisor.
She said the normal sexual response model in both males and females can be categorized into 4 phases. It begins with excitement, which leads to a plateau, then an orgasm followed by a resolution. Female sexual dysfunction may be affected in any one of these areas. For instance, diabetes can affect blood supply and clitoral erectile function. Additionally, Dr Meade said other biological factors may include medical and psychiatric diseases such as depression, neurological diseases, and urogenital diseases. Others may include hormonal changes, menopausal status, pharmacological treatment (antidepressants), substance abuse, and medical therapies.