August 17, 2016
Care Coordinators: A New Role for Diabetes Educators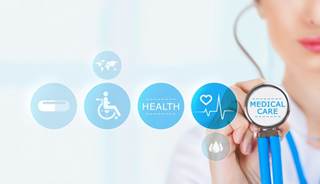 Diabetes educators are uniquely poised to play the role of care coordinators.
The Holy Grail of health care in the United States today is delivery of quality care at a reduced cost. But what exactly is quality care? How do we really know we are cutting costs?
Enter the care coordinator.
During her presentation at the American Association of Diabetes Educators (AADE) 2016 Annual Meeting, Mary Ellen Wolf, BSN, RN, CDE, helped answer some of these questions in her presentation titled "Diabetes Educators as Care Coordinators." Wolf described how she was able to parlay her skills as a CDE into her role as care coordinator to help the most vulnerable patients stay out of the hospital. Wolf is employed by Healthways, a population heath management company.
Wolf explained that care coordinators help identify chronically ill patients and facilitate the delivery of health care in the right order at the right time in the right setting. Her presentation defined care coordination as patient-focused, comprehensive, and accessible.
The value of care coordination is proven in its ability to provide higher-quality outcomes at a lower cost
Patient-centered care is the pillar of care coordination, which is typically needed during transitions of care to prevent high-cost readmission or emergency department visits. CDEs are uniquely poised to fill the role of care coordinator, and this is in fact much of what they have done historically.
Wolf incorporated the Joint Position Statement of the American Diabetes Association, AADE, and the Academy of Nutrition and Dietetics to address how to improve the experience of care and education of individuals and populations with diabetes. This presentation addressed how the diabetes education algorithm presented in the position statement applies to individuals with multiple chronic diseases who require care coordination.
Results are evaluated by reducing cost and improving quality and safety, resulting in higher patient and provider satisfaction. I believe the skills CDEs have make them well positioned to strengthen the role of care coordinator as new and innovative models of care delivery evolve.
Joan K. Bardsley, MBA, RN, CDE, FAADE, is Assistant Vice President of Special Projects at MedStar Health Research Institute, and 2014 President of the American Association of Diabetes Educators.
Reference
Wolf ME. F24 - Can Diabetes Educators Be Care Coordinators? Presented at: AADE 2016; August 12-15, 2016; San Diego, CA.