August 15, 2016
Better Sleep May Improve Diabetes Outcomes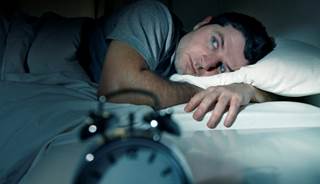 Unhealthy sleep habits may impede effective diabetes care.
Regulating and maintaining healthy sleep habits may be key to successful management of diabetes. Consequently, greater emphasis should be placed on helping patients achieve optimal sleep, according to Terese Hammond, MD.
Dr Hammond, of the division of pulmonary, critical care, and sleep medicine and medical director of the Keck Hospital of USC Sleep Disorders Center, Los Angeles, California, discussed the importance of sleep and its metabolic implications at the American Association of Diabetes Educators (AADE) 2016 Annual Meeting.
"There are several reasons for endocrinologists to care about sufficient, high-quality sleep. Foremost is the observation that sleep conditions such as obstructive sleep apnea and insomnia are highly prevalent amongst diabetics," she told Endocrinology Advisor.
She also noted that sleep matters much more than may be appreciated. Too little (less than 7 hours) or too much (more than 9 hours) are associated with a host of negative health outcomes. Further, insufficient sleep has a profound effect on obesity, energy expenditure, and caloric intake, especially carbohydrate intake, explained Dr Hammond.
"The metabolic milieu that is created when adults consistently sleep less than 7 hours per night is highly inflammatory and creates a low-leptin, high-ghrelin, high-cortisol, high-glucose environment that perpetuates insulin resistance and beta-cell dysfunction," she said. "Awareness of the importance and long-term positive health implications of adequate sleep among both endocrinologists and the patients they treat is low-hanging fruit in the journey to adequate glycemic control, optimization of chronic medical disease care, and overall wellness."
Behavioral interventions to address insufficient sleep can positively affect sleep duration and long-term health outcomes, noted Dr Hammond. For instance, cognitive behavioral therapy can be used effectively to restore optimal levels of sleep. Additionally, there are a variety of online resources for cognitive behavioral therapy that can be accessed by endocrinologists and their patients. Dr Hammond said endocrinologists can significantly increase awareness among their patients by merely providing a good handout on sleep hygiene. She recommends information found at the National Sleep Foundation's website.
"Quality sleep is an essential component of metabolic health. Metabolism is meant to be a zero sum game, with energy expenditure consistently balancing energy intake, and poor sleep is a potent indicator that your patient with diabetes is not optimizing their metabolic health," said Dr Hammond.
She pointed out that recognition of sleep complaints, either through direct questioning or through the use of simple screening tools during routine visits, can raise awareness of the importance of sleep among both providers and patients. Simple, but far from easy, behavioral changes, explained Dr Hammond, can yield substantial long-term improvements in glycemic control, cardiovascular risk, and subjective and objective quality of life.
"Treatment of prevalent sleep disorders such as obstructive sleep apnea have significant implications for control of diabetes and are directly associated with conditions such as fatty liver, metabolic syndrome, and cognitive decline and impairment," said Dr Hammond. "Don't ignore sleep symptoms or harbor false beliefs that poor sleep is only a symptom of other diseases. Treatment of primary sleep disorders is often highly effective, and appropriate referral to sleep specialists can have dramatic results in your patients' health and wellness."
Dr Hammond reports no financial disclosures.
Reference
Hammond T. F02 - Sleep: Implications of Interrupted, Insufficient Sleep on Metabolism, Obesity, Type 2 Diabetes Risk, Glucose Management. Presented at: AADE 2016; August 12-15, 2016; San Diego, CA.