August 16, 2016
The Need for Change in the Health Care Environment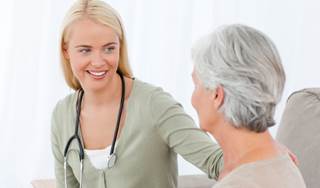 The current state of health care needs to change to improve patient care.
The AADE16 theme of "Embracing Change" continued with a thought-provoking presentation by Evan Benjamin, MD, senior vice president for quality, Chief Quality Office, Baystate Health, Springfield, Massachusetts, and a professor at Tufts University, Boston, Massachusetts. He discussed a framework to show how diabetes educators can thrive to improve the lives of those with diabetes by utilizing their background and skills.
Dr Benjamin focused on 4 areas:
Advocate locally
Change the narrative
Embrace innovation
Have hope
We were provided with an overview of the current status, which is certainly not sustainable. Dr Benjamin reminded us that although the United States spends more on health care than any other nation, we are not ranked at the top for quality. This represents poor reliability as we struggle to be better. The impact of medical errors causing death, as described by the Institute of Medicine, is staggering and may be underestimated. Errors are the 3rd leading cause of death, costing the economy approximately $30 billion per year. These errors are caused by the misuse of therapy and the underuse or overuse of services, which adds costs and increases risks.
Dr Benjamin stated that the heath care environment needs to change. Health care needs be safe, timely, effective, efficient, equitable, and patient-centered. He noted that we typically blame "somebody else" for the current status. We often hear that the high costs are caused by the insurance companies, trial lawyers, patients not listening to what we tell them, and pharmaceutical and medical device companies.
According the Dr Benjamin, fee-for-service is the biggest cause of fragmented care delivery. This represents a lack of transparency in cost and quality. And, attention on disease prevention has historically been lacking.
We are in the midst of changing times and need to think differently. Dr Benjamin believes the focus is in starting to look at value-based care, decreased costs of care, increased efficiency, and improved outcomes. The goal is improved health of populations, which is achieved with global payments, and coordinated care.
We as educators need to leverage emerging opportunities to create energizing partnerships and payment models. Patient-centered care, a fundamental core of educator focus, is at the forefront of bringing more accountability to the system.
Dr Benjamin reports no relevant financial disclosures.
Joan K. Bardsley, MBA, RN, CDE, FAADE, is Assistant Vice President of Special Projects at MedStar Health Research Institute, and 2014 President of the American Association of Diabetes Educators.
Reference
Benjamin E. GS01 - Diabetes Management and Education in the Era of Healthcare Transformation An Optimist's View. Presented at: AADE 2016; August 12-15, 2016; San Diego, CA.